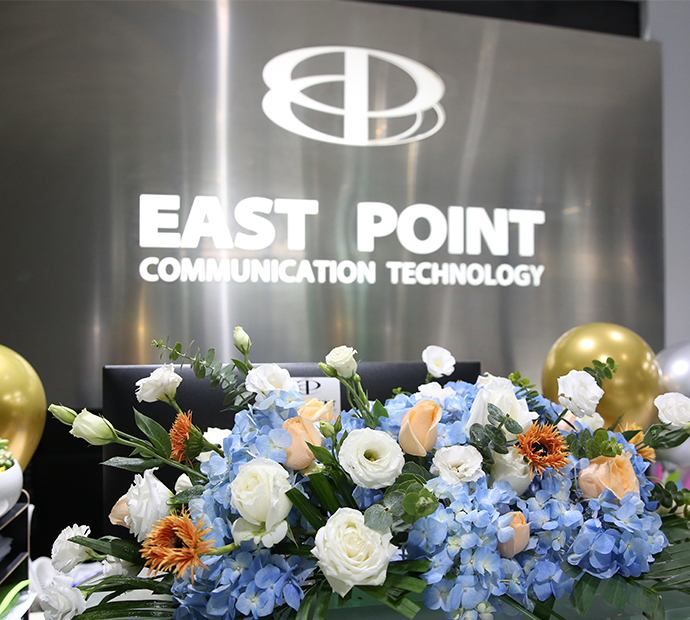 Professional Optical
Communication Manufacturer
East Point is a leading industry high-tech enterprise specializing in the field of advanced optical communication. Our primary focus and competence are in the area of R&D, system designing, fine mechanics, mass production, and customization of the most advanced optical components. Our company' s products are well covered by three words of high: high quality, high density, and high speed in optical components, which have well served the customers' needs and applications in the optical transport network, data center applications, and optical fiber-based switching. Recently our products also extended to the mainframe, micro-chip-based computers, future cloud-based servers, and storage interconnect, where our confidence relies upon advanced automation production line and our state of art supporting system. Our technology and confidence shall serve this new industry well with customers' satisfaction.

To satisfy the market needs and the development strategy of the company, EAST POINT has successively set up R&D, manufacturing, and business development bases in the United States, Vietnam and China with more than 1,000 staff now. By deploying global manufacturing resources and vertically integrating the entire supply chain, with highly reliable and high-precision products, cost-effective services, and fast delivery, we help customers win business opportunities.

The fields we involved in are FTTx telecom networks, overseas telecom carriers, mega data centers, high-speed optical network equipment, cloud computing, supercomputing centers, aerospace, special industries, electric power, medical care, smart buildings, etc. East Point is now the designated supplier of major telecommunications carriers in the United States, providing optical connectivity products for the hyperscale data centers of global Internet giants, and also cooperates with the world's top ten optical transceiver manufacturers for joint development manufacturing (JDM).